decision analysis partners LLC has been awarded a USTDA-Funded Technical Assistance project on Best Value Procurement Auditing for Brazil's Instituto Rui Barbosa
We are pleased to announce that decision analysis partners (DAP), a leader in the application of best value approaches to procurement, was awarded a technical assistance project funded by the U.S. Trade and Development Agency (USTDA) to advance best value procurement auditing practices in Brazil for the Instituto Rui Barbosa.  The USTDA fosters sustainable infrastructure and economic growth across emerging markets and recognizes the pivotal role of transparent and efficient procurement processes in driving national development.  This technical assistance project seeks to bolster Brazil's auditing standards, ensuring a judicious utilization of resources, thereby catalyzing progress.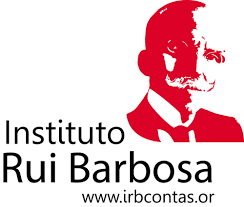 Instituto Rui Barbosa (IRB) is the entity responsible for establishing best practices for performance-based auditing under the new Brazilian Administrative Contracts and Bidding Law (Law 14,133.) IRB will benefit from decision analysis partners' industry-leading insights and global expertise.  Our aim is to instill best-in-class practices that will make procurement processes more transparent, competitive, and efficient, thereby instigating positive socio-economic impacts for the nation.
Raymond Barber, Practice Director at DAP noted: "This award not only underscores our dedication to advancing global procurement standards but also solidifies our commitment to fostering international partnerships.  We are honored to collaborate with an institution like Instituto Rui Barbosa and are enthusiastic about the transformative potential of this endeavor."
About decision analysis partners LLC
decision analysis partners is a global firm focused on complex digital economy and infrastructure projects in both emerging and developed markets.  We evaluate, design and analyze the feasibility of digital policies, programs and projects.
About the USTDA
The U.S. Trade and Development Agency (USTDA) helps companies create U.S. jobs through the export of U.S. goods and services for priority development projects in emerging economies.
Press Contact:
Bernard Markowicz, Managing Director
info@decisionanalysis.net
+1 703 624 6658